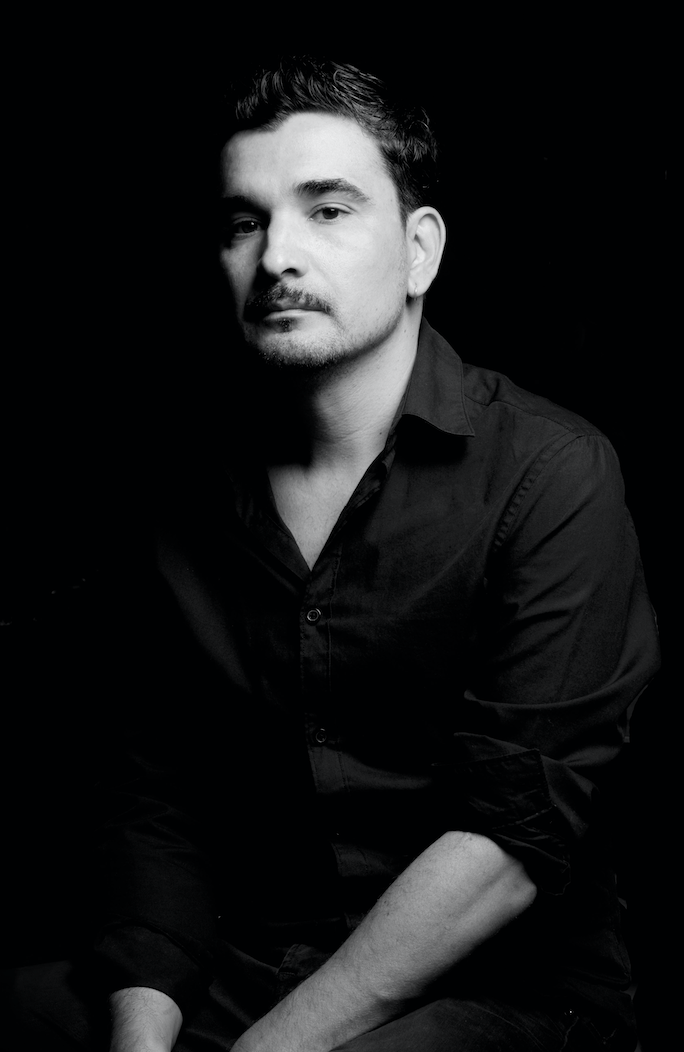 My work is a search of unknown places within me, where silence helps me approach different inner drama states, when pain transcends into pleasure.  These are interpreted by sensations wandering between the figurative and the abstract, with geometric tones, suspended into silence.  
The technique is presented as a consequence of expression, the relation that links me to my artwork. It all begins with a graphite pencil, an obsessive ritual in which the meticulous outlines become the skin, a layer that allows its soul to be seen.  
-2019 Arte + ingeniería sculpture workshop, Medellin, Colombia. 
-2018 Private studies in interpretation workshop, Analysis  and Practices in art work .directed by the Architect and art curator Lucrecia Piedrahita.  
-1993 Sculpture, Rozo Academy of sculpture. Medellín, Colombia. 
-1989 1993 Ana Kerpel painting workshop, Manzur school of Arts. Bogota, Colombia 
-1993 Music, Chopin Music School . Bogota, Colombia. 
-1980 Fine Arts, Bellas Artes school . Medellín, Colombia.